New features in Autodesk Revit 2023
Revit, a software product that originated way back in 1997 and was acquired by Autodesk in 2002, is now a very mature platform at 25 years of age. The new release, Autodesk Revit 2023, is here and is full of new features and multi-discipline toolsets that can help every architecture, engineering, and construction professional do their best work as individuals and in teams.
In this blog, we will look at some of the new platform features, some exciting Dynamo updates, and, of course, all the new structural features including the latest tools for rebar modeling, and improvements around analytical modeling.
Note : Click here to purchase Revit 2023 with lifetime activation and full version from an authorized reseller for a very reasonable price.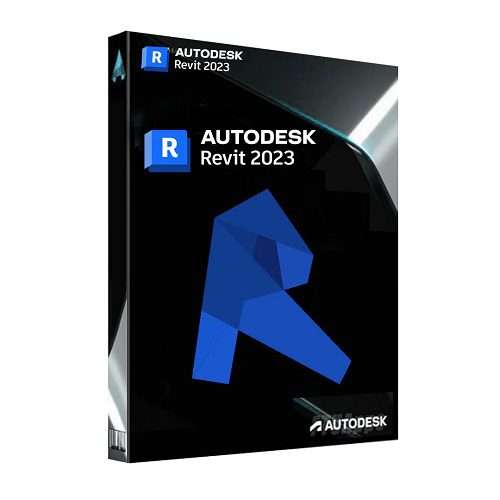 New features in Autodesk Revit 2023 :
Go-to modeling and documentation tools are expanded and fine-tuned
New features in Autodesk Revit 2023, users will also have the ability to swap views on a sheet.
Like last year's release, 2023 comes with improvements that target everyday design to documentation workflows. Filter by sheet in schedules is a solid addition for ensuring the right data winds up in your documentation sets. Manipulate views on the sheet to show more or less of the model, and watch the schedule update dynamically. You will also find new features to control the display and tagging of displaced elements, bringing more clarity to complex annotations.
More flexibility and control for structural engineers with revamped analytical modeling
New features in Autodesk Revit 2023, Model in the context of 2D and 3D views to define design intent autonomously from the physical model, or start with a parametric, "analysis-first" approach to developing the analytical model from the engineering requirements for buildings, roofing structures, pavilions, stairs, and beyond. With more automation for your steel connection libraries and many improvements for rebar, including adaptive placement and better visualization, Autodesk Revit 2023 is a more complete toolset for the structural engineer and detailer.
Plan-based load analysis for electrical engineers is a time saver in a project's early stages
A new electrical analysis workflow introduced in Revit 2023 is designed to use linked DWGs, PDFs, or Revit models as the basis for load takeoffs within Revit. These load takeoffs, along with new capabilities to conceptually define electrical system elements, allow you to determine preliminary building load and load on main equipment components directly within the Revit environment.
BIM data unleashed, with Revit 2023 and Autodesk Docs
New features in Autodesk Revit 2023 displays new ways to manage and share data, with Data Exchanges in Autodesk Docs. Two workflows debut with Revit 2023: an architecture to fabrication workflow between Revit and Inventor, and coming soon, a Revit to Microsoft Power Automate connection that brings design data to business process automation within the Microsoft ecosystem of applications. These new workflows, along with the introduction of the Revit Parameter Service in technology preview, pave the way to more effective, timely, and secure data management with the AEC Collection.
Electrical preliminary load analysis
Electrical engineers and designers working in Revit can now leverage an architect's PDF, DWG™, or Revit geometry to perform preliminary load calculations earlier in the design process before modeling electrical equipment.
New workflow for structural analytical modeling
You can now get control over overanalytical modeling. By associating analytical model elements with physical geometry or automating the creation of analytical elements from the physical model and its properties. Define hierarchies, tolerances, and openings for floors and walls, and synchronize the analytical model with changes to the physical model as the design evolves.
Interoperability improvements with FormIt Pro
Link FormIt AXM files in Revit, improving early-stage design interoperability with FormIt Pro. Use the 3D Sketch feature to launch a FormIt session from Revit for linked FormIt files. Leverage the fluid modeling capabilities of FormIt to define and iterate design intent, and preview changes before sending them back to Revit.
A new fresh look for Generative Design, Dynamo Player, and Dynamo 2.13
New features in Autodesk Revit 2023, A visual refresh drives consistency across Generative Design and Dynamo Player, intended to make both new and experienced computational designers more successful. Interface modernizations for Generative Design and Dynamo Player include sliders, numeric entry boxes, more in-menu descriptions, and easier-to-find product help and support. For Dynamo 2.13, updated details abound, including upgrades for groups, scroll-over actions for wires, and the ability to pin, watch, and organize notes and graphs.
Note : Click here to purchase Revit 2023 with lifetime activation and full version from an authorized reseller for a very reasonable price.
We have all autodesk products Lifetime Activation :
AutoCAD 2021 – AutoCAD 2022 – AutoCAD 2023
AutoCAD 2022 MACOS – AutoCAD 2023 MACOS
We have also 1 year Activation keys :