Ableton Live 11 Suite Full Activated Lifetime License
Ableton Live 11 Suite : effects, instruments, sounds, and all kinds of creative features—everything you need to make music
What will I receive if i Buy Ableton Live 11 Suite ?
The product is delivered  via email.
– Direct Download link of the setup full activated lifetime
– Quick and easy installation guide
– Free technical support
How to Buy Ableton Live 11 Suite ?
Click the Buy Now button, Enter your details and pay with PayPal; You will then receive your product through email.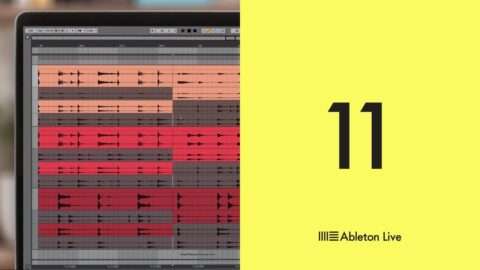 It has everything to do with music and is suitable for composing, recording, production, remixing, and live performance. Ableton Live Suite has a straightforward and intuitive user interface that offers top-quality audio and real-time editing functions. This program is a powerful digital audio workstation for live performances. Ableton Live Suite provides a stable DAW ideal for creatives looking to experiment and build audio projects. It has an extensive sound library, a long list of plug-ins, and it's on par with industry standards for cost and level of service. Ableton Live Suite is equipped with all the features needed for producing music and supporting musicians during a live performance. It also includes Ableton Link so you can collaborate with other musicians on the same project from multiple devices. For that reason, this digital audio workstation earns the best pick for Live Performance.   GLUE COMPRESSOR AND EQ EIGHT Ableton Live Suite's new Glue Compressor (made in collaboration with Cytomic) is based on a classic bus compressor from the 80s, both for its superb sound and easy handling. Live's studio effects – Compressor, Gate, and EQ Eight are adapted with new displays, improved controls, and improved sound. AUDIO TO MIDI Transform your favorite drum break with the drums-to-midi feature, and use it with your sounds. Accelerate how to remix by using the harmony-to-midi to get notes and chords from samples. Or sing a piece yourself, play a melody or drum a beat, and make it a MIDI clip.
Features of Ableton Live 11 Suite
Professional production software in which practically everything is possible
New Glue Compressor and EQ Eight equalizer
New Audio to MIDI capabilities
Time warp and stretch possibilities
Supports all file formats
Multitrack recording up to 32-bit / 192 kHz
Two clear image views
Drum Rack, Impulse and Simpler instruments
37 Professional effects
11GB of samples
VST and AU support
Can be used on both PC and Mac
System Requirements of Ableton Live 11 Suite
Windows 7, Windows 8 or Windows 10 (64-bit)
Intel or AMD multi-core processor. Intel Core i5 processor or faster recommended.
4 GB RAM (8 GB or more recommended)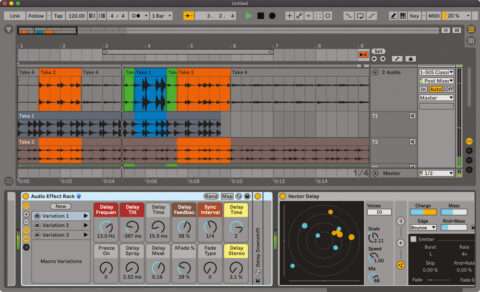 Are you a reseller?
If you're a reseller, mail us at obhsoftwares@gmail.com and we'll send you a tailor-made price list. Let's work together! For the safety of your device we always recommend the installation of an Antivirus, you can choose your Antivirus by clicking here.