Autodesk 3ds Max 2023 Product Key 1 Year for Windows
  Buy Autodesk 3ds Max 2022 product key on obhsoftwares.com at the best price in the online market! You will receive your serial number in your account within minutes by eMail. In order not to miss out on the mail, please check the spam or junk mail folder too!  
What will I receive if i purchase 3DS MAX 2023 1 year key : 
The product is delivered  via email.
You'll get a direct download link of the software from the official website of Autodesk
You'll get a Genuine Serial Key of 3DS MAX 2023 Windows for 1 Year
There are no monthly fees or subscription renewals.
Fast delivery is guaranteed via email.
Free technical support
How to buy ?
Click the Buy Now button, Enter your details and pay with PayPal; You will then receive your product through email.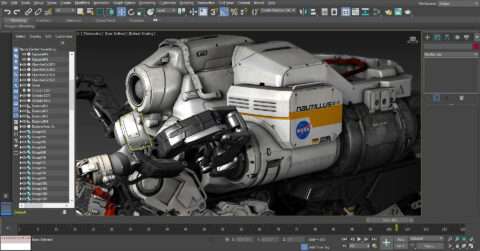 Autodesk 3DS MAX 2023 Overview
Autodesk 3DS Max software delivers efficient new tools, accelerated performance, and streamlined workflows to help increase overall productivity for artists and designers working with the complex, high-resolution assets required by today's demanding entertainment and design visualization projects. 3ds Max helps artists and designers handle increased complexity without slowing down with the ability to import, visualize, and render enormous point cloud collections, improved viewport performance, and new scene management procedures. A new artist-friendly node-based visual shader editor for developing and testing complicated real-time shaders, as well as a more responsive ActiveShade interactive rendering workflow that now supports the NVIDIA mental ray renderer, aid enhance efficiency for lighting, shading, and rendering chores. Meanwhile, 3DS Max now has Python scripting capability, making it easier to extend and customize the basic toolset to match the needs of any studio.
Autodesk 3ds Max 2023 New Features
Create, shape, and define a range of environments and detailed characters
3ds Max works with most major renderers—including Arnold, V-Ray, Iray, and mental ray—to help create striking scenes and visuals
Build imaginative characters and realistic scenes in games and architecture
Revit, Inventor, and Fusion 360, as well as SketchUp, Unity, and Unreal, all work with 3ds Max
Build immersive architectural visualizations with the combined power of 3ds Max and a virtual reality engine
Create, share, and update portable assets that are flexible, connected, and react to changes in design data
Match your UI to the way you think and work with a more responsive, modern, and customizable user experience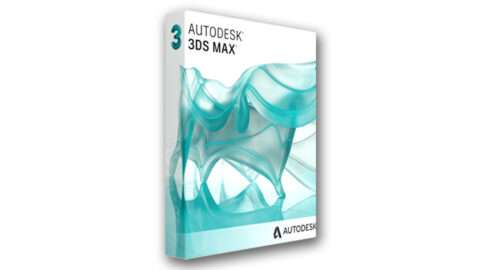 Supported OS: Windows 7/8/8.1/10
CPU: 64-bit Intel or AMD multi-core processor with SSE4.2 instruction set
Memory (RAM): 4 GB of RAM (8 GB recommended)
Hard Disk Space: 6 GB of free disk space for install
We have all Autodesk products for windows and Mac :
Autocad revit inventor 3dmax Maya civil3d, advance steel, alias autostudio, arnold, electrical, autocad lt, autocad map 3d, mechanical, raster design, cfd ultimate, civil 3d project explorer, fabrication cadmep, fabrication camduct, fabrication est mep, factory design utilities, hms work ultimate, inventor cam, inventor nesting, inventor tolerance, mudbox, navisworks manage, robot structural analysis, recap pro, power shape, navisworks simulate.
While not all of our available software is listed on our website, we encourage you to contact us at contact@obhsoftwares.com to inquire about any specific software you may need. Our team is always happy to help you find the right tool for the job.
Read Blogs related to 3DS MAX :
3DS MAX 2023 Free Download – Detailed Installation Instruction
Autodesk 3ds Max 2023 Student Version Free Download
Are you a reseller?
If you're a reseller, mail us at obhsoftwares@gmail.com and we'll send you a tailor-made price list. Let's work together! For the safety of your device we always recommend the installation of an Antivirus, you can choose your Antivirus by clicking here.
We have all autodesk products Lifetime Activation :
AutoCAD 2021 – AutoCAD 2022 – AutoCAD 2023 AutoCAD 2022 MACOS – 
AutoCAD 2023 MACOS Revit 2022 – Revit 2023 3DS MAX 2022 – 3DS MAX 2023
We have also 1 year Activation keys :
AutoCad 2022 – Revit 2022 – 3DS MAX 2022    
We have all softwares related to Autodesk :
Solidworks 2021 – Solidworks 2022 – Vectorworks 2023 – Vectorworks 2022
Sketchup 2021 – Sketchup 2022 – Lumion 11 Pro