Avast Premium Security License key – 1 Year Activation
Avast Premium Security License key : Gives you the highest level of security, automation, and support you need and want.
What will I receive if i buy Avast Premium Security License key ?
The product is delivered  via email.
– Direct Download link of the setup and the key ( 1 year activation)
– Quick and easy installation guide
– Free technical support
How to buy Avast Premium Security License key ?
Click the Buy Now button, Enter your details and pay with PayPal; You will then receive your product through email.
We Also Have :
Avast 3 year Activation – Avast 6 Months Activation – Avast Ultimate 1 year
Avast Premium Security License key
Avast Premier's layered approach to security keeps you safer than ever before. Take a peek at all the layers standing between malware and your PC. Avast Premium Security is more than an antivirus. It's a full suite of tools designed for your devices' complete protection, from computers to smartphones and tablets. Custom features for PCs ,and home banking and online shopping safety. All this is provided through a single subscription what ensures full protection against vulnerabilities and network threats like viruses, malware, and Ransomware. From one of the most popular brands in the antivirus industry, Avast Premium Security provides you with everything you need to surf, work and use your devices with peace of mind. Because it blocks all webcam hacking and stops ransomware before it starts, with intelligent cloud-based detection, it protects your PC, home network, and passwords against zero-second threats. It updates your apps automatically and shreds your data permanently when you say so. That's why you've never seen protection like this before.
Features of Avast Premium Security License key
Keep hackers on the other side of the wall with this essential security feature that monitors and controls what goes in and out of your computer.
Dodge spam and other malicious content, so you can focus on the emails that truly matter.
Protect yourself from hackers who attempt to hijack your DNS (Domain Name System) settings, redirect you to fake sites and steal your banking details.
Automatically detect weaknesses in your home Wi-Fi and strangers piggybacking on your network.
Detect and block viruses, malware, spyware, ransomware and phishing. We use smart analytics to stop threats before they affect you.
Automatically send suspicious files for analysis in the cloud, and push a cure to all Avast users if it's a threat.
Spot and block suspicious behavior patterns for zero-second protection against unknown threats and ransomware.
Find all those cracks which allow malware to slip in, from unsafe settings and passwords to suspicious add-ons and out-of-date software.
Block ransomware and other untrusted apps from changing, deleting, or encrypting your personal photos and files.
Test and play with suspicious files in a safe environment before you let them run on your computer, making sure they don't wreak havoc on your PC.
Lock all your accounts with one secure password. We'll manage the rest of them for you, so you can log in quickly and securely.
Put notifications on hold automatically to make the most out of your gaming sessions, or any other full-screen experience.
Rid your browser of toolbars, add-ons and other extensions that were installed without you noticing.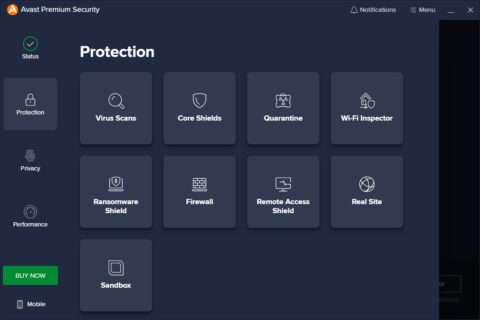 System Requirements and Technical Details
Supported OS: Windows 11, Windows 10, Windows 8.1, Windows 7
RAM (Memory): 2 GB RAM (4 GB recommended)
Free Hard Disk Space: 2 GB or more
Are you a reseller?
If you're a reseller, mail us at obhsoftwares@gmail.com and we'll send you a tailor-made price list. Let's work together!
For the safety of your device we always recommend to activate your Operation system version by clicking here and install an Antivirus, you can choose your Antivirus by clicking here.