Apple Final Cut Pro X (10.6.5) Full Activated Lifetime License
Apple Final Cut Pro MACOS most recent version :  Revolutionary video editing with a powerful media organization and incredible performance.
What will I receive if i buy Apple Final Cut Pro X 10.6.5:
The product is delivered  via email.
Click the Buy Now button, Enter your details and pay with PayPal; You will then receive your product through email.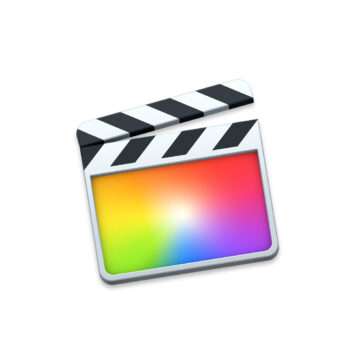 Final Cut Pro X debuts a robust collection of new features for professional editors. A strikingly low-profile interface maximizes workspace on any display. The new Magnetic Timeline 2 advances even further beyond traditional, track-based editing with automatic color coding and flexible layouts based on roles. The latest Final Cut Pro release also takes full advantage of the new MacBook Pro with support for the Touch Bar and comprehensive color workflows. Final Cut Pro X is based on the Magnetic Timeline's flexible timeline, which offers a new approach to video editing without tracks, with the ability to add and organize clips as conveniently as the author, while other clips immediately disappear from the screen. The author can use the Clip Connections feature to glue key clips with other elements, such as titles and sound effects while maintaining perfect synchronization of all elements regardless of their movement. Apple's professional video editor received support for all of the fastest hardware Macs ever produced, working with 4K monitors through Thunderbolt 2 and HDMI ports, as well as many new features, a variety of performance improvements, and stability. Professional color grading tools are built into Final Cut Pro, including a dedicated color inspector with color wheels, color curves, and hue/saturation curves. Use keyframes to adjust corrections over time, and apply camera and creative Look Up Tables (LUTs) for the perfect look. All color grading tools and scopes support High Dynamic Range (HDR) video. From capturing holiday memories on a family trip to producing films in a big studio, more and more people are growing their interest in creating videos. It is undeniable that capturing those precious moments is important, but mastering and using video-editing software so as to get the best out of footage is also crucial. Nowadays, editing video is becoming more and more accessible and enjoyable for amateurs, because there is a variety of video editing software out there for options and vast resources of tutorials and information online. There is no doubt that Final Cut Pro is one of the most popular video editing software for both film professionals and amateurs. As one of our 16 best video editors for Mac, Final Cut Pro not only allows pros working in the movie and TV industry to have more power over video-editing projects than iMovie offers; it also enables amateurs to edit footage of daily shots on the phone and turn those clips into precious memories you can treasure for years to come.
Overview of Apple Final Cut Pro X 10 Features
Editing, audio, motion graphics, and delivery.
360° video editing and VR headset playback.
Advanced color grading, HDR support, and ProRes RAW.
Built-in controls to create, edit, and deliver closed captions.
The tools you need. From start to finishing.
Advanced color grading.
Every pixel closer to perfection.
LUTs. Preset color with a click.
Shed new light with High Dynamic Range video.
The flexibility of RAW with the performance of ProRes.
Step up from iMovie to Final Cut Pro.
Plug-ins, devices, and content to make your workflow flow.
Technical Details and System Requirements of AFC 10.6.5
MacOS 11.5.1 or later (Apple Silicon compatible)
4GB of RAM (8GB recommended for 4K editing and 3D titles)
OpenCL-capable graphics card or Intel HD Graphics 3000 or later
256MB of VRAM (1GB recommended for 4K and 3D titles)
4.15GB of disk space.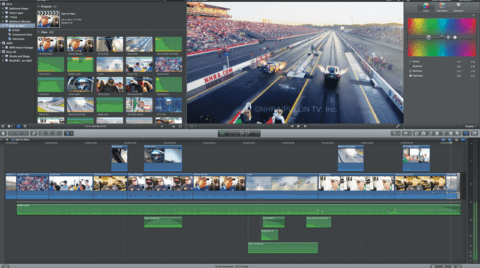 Read related Blogs to Final Cut Pro :
Are you a reseller?
If you're a reseller, mail us at obhsoftwares@gmail.com and we'll send you a tailor-made price list. Let's work together! For the safety of your device we always recommend the installation of an Antivirus, you can choose your Antivirus by clicking here.  
We have all autodesk products Lifetime Activation :
AutoCAD 2021 – AutoCAD 2022 – AutoCAD 2023
AutoCAD 2022 MACOS – AutoCAD 2023 MACOS Revit 2022 –
Revit 2023 3DS MAX 2022 – 3DS MAX 2023
We have also 1 year Activation keys :
AutoCad 2022 – Revit 2022 – 3DS MAX 2022