Nitro pdf professional Full Version and Lifetime License
 Nitro Pro : PDF EDITOR AND DOCSIGN
What will I receive if i buy Nitro pdf professional :
The product is delivered  via email.
– Direct Download link of the setup full activated lifetime
– Quick and easy installation guide
– Free technical support
How to buy Nitro pdf professional ?
Click the Buy Now button, Enter your details and pay with PayPal; You will then receive your product through email.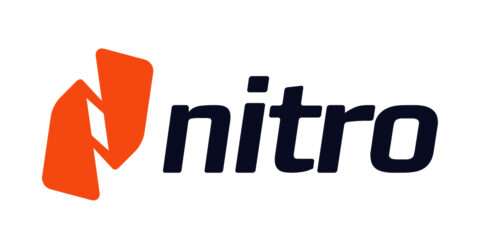 Nitro pdf professional
With Nitro pdf professional, you can share your files with others, no matter what platform or device they are on, and Nitro Pro makes conversion easy. Convert one or more files to PDF with just a click or two. Reuse and repurpose PDF-based content with greater accuracy. With Nitro pdf professional industry-leading conversion technology and an array of extraction tools, you can easily repurpose text and images from reports, presentations, and more for reuse in any other application. Share files with the peace of mind, knowing almost anyone on almost any machine can open, view, and review – every time. Equip more of your knowledge workers with the PDF productivity of Nitro pdf professional and the eSignature tools of Nitro Cloud—all while cutting costs by an average of 50% relative to your Adobe Acrobat and DocuSign agreements.
Overview of Nitro pdf professional
Create PDF and PDF/A documents from virtually any Windows file.
Convert and merge files into a single PDF document.
Convert entire collections of files to PDF in one batch.
Scan paper documents to PDF.
ESignature tools
Export PDF for reuse in Microsoft Word, WordPerfect, OpenOffice and more.
Extract all text and images from PDF documents.
Batch convert PDF files to Word, RTF, and text formats.
Insert and edit text, including font, size, color and more.
Edit images — insert, resize, rotate, crop, flip, replace, arrange, delete, and extract.
Split pages of PDF documents based on page groups, page ranges, and bookmark structure.
Add and edit bookmarks and links.
Optimize, shrink and repair PDF documents.
Edit document properties including metadata and initial view settings.
Create fully compliant PDF/A documents.
Create editable PDF files and customize documents using the Editable Text feature.
Flexible multi-language support.
Highlight text content with the Highlight, Underline, Cross Out and Replace Text tools.
Add Sticky Notes, Text Boxes, and Call Out annotations.
Add freehand drawings with the Pencil tool.
Secure documents with passwords and certificates.
Encrypt with 40-bit, 128-bit, and 256-bit level security.
Apply restrictions on printing, copying, and altering PDF documents.
Fill in, save, print and submit forms.
Design forms.
Add, edit and run javascript.
Desktops: Windows 10, 8, and 7 SP 1 (64 bit)
Servers: Microsoft Windows Server 2008 R2, 2012, and 2012 R2 (64 bit)
Processor: 1.5 GHz or faster
RAM: 1GB
Available Hard Disk Space: 4.5GB
Display screen resolution: 1024×768
Microsoft Office Integrated Features: MS Office 2013 (32bit or 64bit), 2016 (32bit or 64bit)
Video hardware acceleration (optional)
Are you a reseller?
If you're a reseller, mail us at obhsoftwares@gmail.com and we'll send you a tailor-made price list. Let's work together! For the safety of your device we always recommend the installation of an Antivirus, you can choose your Antivirus by clicking here.