What's New In AutoCAD 2022 ? It is time for another innovative release from AutoCAD 2022 and they have really stepped up their game this time providing us with what we desire most in this continuously moving industry.
AutoCAD 2022 automation boosts productivity and design through the inclusion of connected workflows and seven specialised toolsets proven to increase performance.
These new multiplatform features include web and mobile apps which allow for editing on the go with no software install is required.
Here we will dive further into the new attributes of AutoCAD 2022.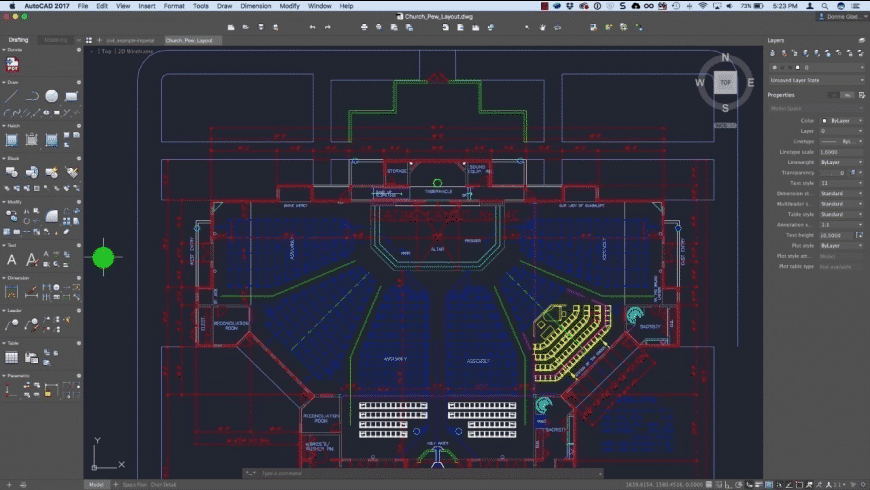 Autodesk® AutoCAD LT® enables precision and collaboration through best-in-class 2D design . Experience relentless innovation to improve productivity and design work. Share drawings quickly and securely from any device, eliminate manual tasks and personalize your workspace through the power of possibility with AutoCAD.
So What's New In AutoCAD 2022 ?
Here is a full list of the top new features in AutoCAD 2022
New Features and Enhancements
Trace
Share
Count
Floating Windows
Graphic Performance & Installation Improvements
Push to Autodesk Docs
Top Improvements
Customizable installation
Enhanced 2D and 3D performance
Floating windows
AutoLISP
Save in half a second
User interface
High-resolution monitor support
Save, move/copy performance boost
Autodesk App store
AutoCAD Web & Mobile Apps
AutoCAD web app
AutoCAD mobile app
Collaborate with ease
Continuous connectivity

What's New In AutoCAD 2022 ?
New Features of AutoCAD 2022
Trace
Enhance collaboration through streamlining the review process across desktop, web and mobile devices. This multiplatform feature allows teams to provide feedback without altering existing drawings.
Securely send copies of drawings to colleagues under different levels of access through view and edit mode efficiently.
Count
Automate counting tasks to save time and reduce errors. Overlapping or exploded blocks will be flagged for review. Easy updates and exportation.
Floating Windows
Pull drawing tabs away and view or edit two drawings simultaneously side by side.
Graphic Performance & Installation Improvements
Reduce time setting up software with customizable installations you can work through. Experience faster performance.
Push to Autodesk Docs
Improve productivity and reduce steps by publishing CAD drawing sheets as PDFs from AutoCAD to Autodesk docs. Access anywhere.
Top Improvements for AutoCAD 2022
Enhanced 2D and 3D performance: Pan and zoom faster in real time. automatic regeneration operations and more responsive 3D orbit.
Customizable installation: Reduced waiting times
Floating windows
AutoLISP
Save in half a second
User interface
High-resolution monitor support
Save, move/copy performance boost
Autodesk App store
Note : Click here to purchase Autodesk products with lifetime activation and full version from an authorized reseller for a very reasonable price, clicke here
What's New In AutoCAD 2022
AutoCAD Web & Mobile Apps
Edit and share drawings anytime, anywhere!
Enjoy a connected experience from any device and easily take measurements wherever they are.
Make assessments and changes on the go allowing for real time feedback and collaboration.
New 2022 Specialised Toolsets
AutoCAD 2022 includes seven specialised toolsets with industry-specific workflows, libraries, and automation for architecture, mechanical design, 3D mapping and more.
Studies showed an average productivity gain of up to 63% for AutoCAD tasks completed with the help of specialised toolsets.
Key benefits: Intelligent, Automations, Faster, Trusted
Electrical Toolset: 95% Overall productivity gain, providing real time error checking and comparisons of requested changes to the current project. comprehensive project reports such as components, wires and bill of materials can be automatically generated. Quickly design panel layouts and schematic diagrams using a library of over 65,000 electrical symbols.
Architecture Toolset: 61% overall productivity gain. Use your 3D model to generate evaluations and sections without the need to project lines from the floor plan, saving time to focus on valuable design decisions. 8,500 intelligent architectural objects and styles with features specifically for architects
MEP Toolset: 85% Overall productivity gain – Tasks that could take 100 hours, only take 15 hours with the MEP toolset. Efficiently draft, design, and document building systems with over 10,500 intelligent mechanical, electrical, and plumbing objects.
Plant 3D Toolset: Produce P&IDs efficiently and integrate them into 3D plant design models using specialized plant design and engineering features.
Raster design Toolset: Convert raster images into DWGTM objects with raster-to-vector tools. Easily edit and clean up raster images while transforming them into vector drawings within a familiar AutoCAD environment.
Map 3D Toolset: Improve planning and design by incorporating GIS and CAD data. Manage spatial data with standard data schema, automated business workflows, and report templates.
Mechanical Toolset: 55% Overall productivity gain through speeding up product design through automated mechanical engineering tasks. The intelligent layer management system places items on the correct layer, colour, and linetype as the drawing is created. Assists in making complete machine parts along with access to over 700,000 intelligent manufacturing parts, features and symbols.
We have all autodesk products Lifetime Activation :
AutoCAD 2021 – AutoCAD 2022 – AutoCAD 2023
AutoCAD 2022 MACOS – AutoCAD 2023 MACOS
We have also 1 year Activation keys :
AutoCad 2022 – Revit 2022 – 3DS MAX 2022
What's New In AutoCAD 2022