Buy Maya 2023 Mac Full Activated – 1 Year Activation
  Buy MAYA 2023 Mac Full Version 1 PC Life time Subscription on Obhsoftwares at the best price in the online market! You will receive your product key in your account within minutes by eMail. In order not to miss out on the mail, please check the spam or junk mail folder too!
What will I receive if i buy MAYA 2023 Mac for 1 year : 
The product is delivered  via email.
You'll get a direct download link of the software from the official website of Autodesk
You'll get a Genuine Serial Key of MAYA 2023 MAC for 1 Year
There are no monthly fees or subscription renewals.
Fast delivery is guaranteed via email.
Free technical support
How to buy ?
Click the Buy Now button, Enter your details and pay with PayPal; You will then receive your product through email.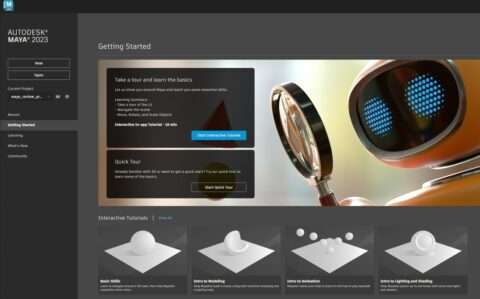 Overview of Autodesk Maya 2023 for MAC os
This program offers a comprehensive creative feature set for 3D computer animation, modeling, simulation, rendering, and compositing on a highly extensible production platform. Maya has next-generation display technology, accelerated modeling workflows, and tools for handling complex data.
Features of Autodesk Maya 2023
Advanced design three-dimensional models
Simulate a variety of natural and environmental elements such as climate change, water and liquids, fire & plants
Having a variety of tools for modeling and data management
The possibility of transferring the properties of one object to another object
Design Clothes, hair and sex and different scenarios
Coordination with other software modeling and animating
Supports mathematical model NURBS (short for Non-uniform rational B-spline)
Ability to combine elements of two-dimensional and three-dimensional models
Ability to use scripting programming language and MEL (stands for Maya embedded language) and ++ C and Python in the development of software

Technical Details and Syste
m Requirements
OS: Apple Mac OS X 10.13.x, 10.14.x, 10.15.x or higher
CPU: 64-bit Intel or AMD multi-core processor
RAM: 8 GB of RAM (16 GB or more recommended)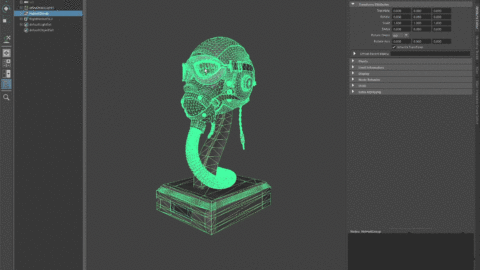 We have all Autodesk products for windows and Mac :
Autocad revit inventor 3dmax Maya civil3d, advance steel, alias autostudio, arnold, electrical, autocad lt, autocad map 3d, mechanical, raster design, cfd ultimate, civil 3d project explorer, fabrication cadmep, fabrication camduct, fabrication est mep, factory design utilities, hms work ultimate, inventor cam, inventor nesting, inventor tolerance, mudbox, navisworks manage, robot structural analysis, recap pro, power shape, navisworks simulate.
While not all of our available software is listed on our website, we encourage you to contact us at contact@obhsoftwares.com to inquire about any specific software you may need. Our team is always happy to help you find the right tool for the job.
Are you a reseller?
If you're a reseller, mail us at obhsoftwares@gmail.com and we'll send you a tailor-made price list. Let's work together! For the safety of your device we always recommend the installation of an Antivirus, you can choose your Antivirus by clicking here.  
Read Blogs related to AutoCAD 2023 :
AutoCAD 2023 System Requirements
AutoCAD Student Version Free Download
Download AutoCAD free for students 2023
We have all autodesk products Lifetime Activation :
AutoCAD 2021 – AutoCAD 2022 – AutoCAD 2023 AutoCAD 2022 MACOS – AutoCAD 2023 MACOS Revit 2022 – Revit 2023 3DS MAX 2022 – 3DS MAX 2023
We have also 1 year Activation keys :
AutoCad 2022 – Revit 2022 – 3DS MAX 2022