Revit System Requirements 2022 and 2023 explained
Autodesk publishes a new system requirements guide for Revit every year. The specifications stayed pretty much the same the last couple of years to run Revit 2022 or 2023 for example. So what are the real system requirements when it comes to using Revit?
If we look at Autodesk's Revit System Requirements, we will see that they created requirements for three situations: entry, medium, and large models. But the main difference between the three is only the amount of RAM.
In this article, I will explain what the system requirements are for Revit and give you a couple of examples of good components to have in your new computer.
Revit System Requirements
AutoDesk publishes every year the system requirements for the latest Revit version. They will list the requirements for an entry-level configuration, best value, performance, and one for Revit LT. But if we compare the 4 requirements, you will notice that there is barely a difference between them. Only the amount of RAM.
Revit System Requirements
The recommended system requirements by AutoDesk for Revit 2022 and 2023 are:
| | |
| --- | --- |
| CPU | Single- or Multi-Core Intel®, Xeon®, or i-Series processor or AMD® equivalent with SSE2 technology |
| Memory | 16GB RAM |
| Video card | DirectX 11 capable graphics card with Shader Model 5 and a minimum of 4GB of video memory |
| Storage | At least 30GB of disk space |
| Monitor | Ultra-High (4k) Definition Monitor (at least 1920 x 1200) |
Revit System Requirements
And there are some other non-important requirements, like, .Net frameworks, a browser, mouse, etc.
When looking at the requirements, then you may have noticed that it doesn't really help you with selecting the right workstation. So let's take a closer look at what you really need to run Revit.
Revit System Requirements
Processor
When you are looking for a new workstation for Revit there is only one thing really important, the single-core speed of the CPU. Revit does use multiple cores to some extent, but the main process of Revit is still single-core-based. So for the best performance you want to have a high base CPU clock speed.
Base clock speeds are not the whole story when we look at the performance of CPUs. These days the Instruction Per Cycle (IPC) can greatly vary between CPUs. A higher IPC means that the processor can do more calculations at the same time than a similar CPU with a lower IPC.
Intel processors have a base clock speed and a Turbo Boost speed. Turbo Boost is a technique that allows to processor to overclock itself when a program requires a lot of processing power. This may sound great, but the problem with overclocking is that it generates more heat, so your CPU can only run for a short amount of time on the higher frequency.
Good processors for Revit are for example:
AMD Ryzen 7 5800X
AMD Ryzen 9 5900X
Intel Core i7-12700KF
Intel Core i9-12900K
If you want to compare CPUs for Revit then the single-thread comparison from CPUBenchMark is a good indication.
Revit System Requirements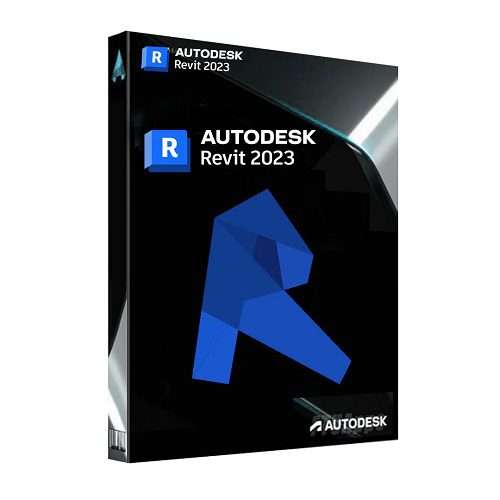 Memory
Autodesk recommends only 8GB RAM for its entry-level workstation. These days you need 8GB already to run Windows smoothly, so 16GB RAM is really the bare minimum that you should use. When working with large models you will also need more memory for your workstation.
A good starting point is 2x 16GB of RAM (32GB in total). This way you will utilize the full channel width, which will give you the best performance.
Video card
Revit doesn't really need a lot of GPU power to run smoothly. Most processing is done by the CPU, so you should invest most money into the CPU and Memory. A good GeForce video card will work fine in most cases, but Autodesk has only certified the Quadro or Radeon Pro GPU at the moment.
A good and affordable video card for Revit is the Nvidia Quadro P1000 or P2200 for example. These cards are more than enough work on large models in Revit and do an occasional render.
Revit System Requirements
Storage
The storage requirement is really low. The mentioned 30GB is only for the installation files. To work with Revit you will need a lot more storage. Revit creates a lot of temporary files when working on models. These files can really consume a lot of storage space.
When you are working with collaboration models, you will also need a lot of space to cache all the models and families that you are using. At a minimum, you will need 500GB of disk space, but I would recommend getting 1TB if possible.
Because Revit stores a lot of temporary files, it will do a lot of reading and writing on the disk. So invest in a fast SSD disk. If your motherboard supports it, then go for an M.2 SSD, because these are more than 5x faster than normal SSD drives, for example, the Samsung 970 EVO or WD Black SN750.
Revit System Requirements
Monitor
Monitors are not really system requirements when it comes to running Revit. But go at least for a 27″ Quad HD monitor (2560×1440 pixels). The higher resolution allows you to show more information (properties menu etc) on your screen while leaving enough room for modeling.
Recommend System for Revit
So with the requirements explained let's put together a good Revit workstation, that will give you the best value for your money:
| Item | Product | Estimate price |
| --- | --- | --- |
| CPU | Intel Core i7-12700KF | $ 360 |
| Memory | Kingston FURY DDR5 4800MHz 32GB (2 x 16GB) | $ 200 |
| Video card | PNY NVIDIA Quadro P1000 | $ 400 |
| Storage | SAMSUNG 980 PRO 1TB PCIe NVMe Gen4 M.2 | $ 160 |
| Motherboard | MSI PRO Z690-A | $ 230 |
Revit System Requirements
If you add a case, power supply, and some case fans to it you should be able to complete the workstation for less than $2000. For this price, you will have a good Revit workstation that will allow you to work with medium to large-size Revit models.
Revit System Requirements
Wrapping Up
Make sure that you invest most of your money in a CPU with a high base core speed. You can increase the memory if you need to work with large models up to 64GB RAM. But on most occasions, the 32GB will be more than enough.
Another good upgrade is to add an extra SSD NVMe disk. This allows you to separate Windows and program data from your Revit files, which will make loading models faster. A good disk for this is the normal Samsung 980 (without the pro) because this disk has a higher IOPS read and write speed (which is good for reading and writing a lot of small files).
Revit System Requirements
We have all autodesk products Lifetime Activation :
AutoCAD 2021 – AutoCAD 2022 – AutoCAD 2023
AutoCAD 2022 MACOS – AutoCAD 2023 MACOS
We have also 1 year Activation keys :